Bobina de indução de alta performance 3500W
produtividade:

500000 Piece/Pieces Per Month

Lugar de origem:

Guangdong, China (continente)

Habilidade da fonte:

500000 Piece/Pieces Per Month

Certificados :

CE, CB, RoHS
Informação básica
Modelo: 3500W induction cooker coil
Descrição do produto
Modelo: 3500W bobina do fogão da indução Poder: 2001-2730W Carcaça: Queimador plástico para a indução Fogão: Único Cor: Preto Palavra-chave: Bobina do fogão da indução Watte: pacote de 1000W-3500W Transporte: Caixa de cor Origem: Guangdong, China (V): 110V-240V Marca registrada: Especificação de Xuhai: 160MM-210MM Código de HS: 8516909000 O vendedor paga / frete grátis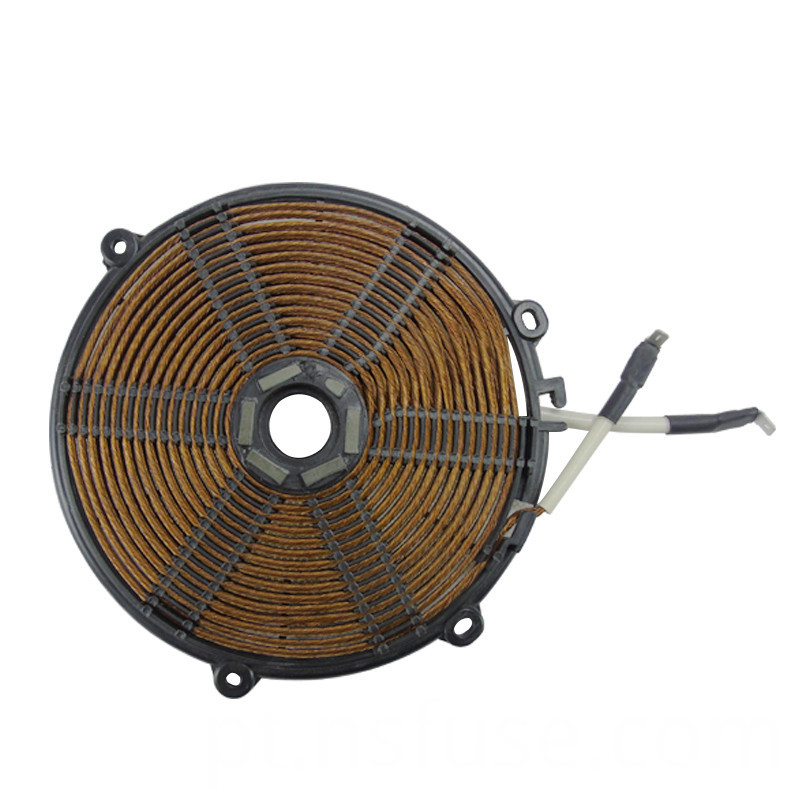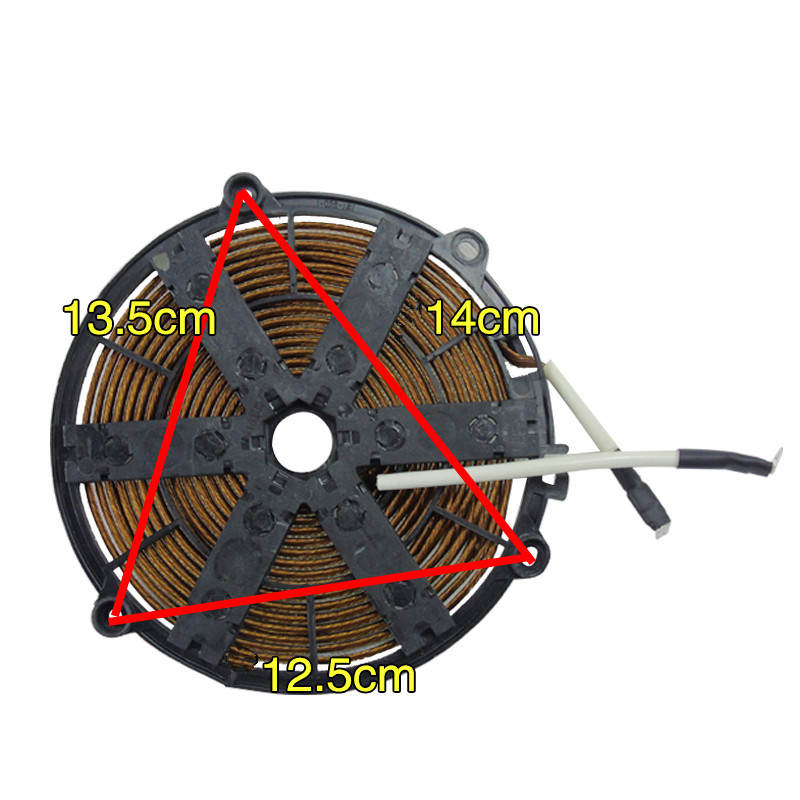 Commodity name
Induction cooker coil
Type
160MM-210MM
Power watte
1000-3500W
Voltage
110V-240V
Effect

Coil is the core parts of electromagnetism furnace product, suitable for electromagnetic oven and tea and other small household electrical appliances, its performance and quality directly affects the electromagnetic oven temperature, performance, heating effect, thermal efficiency and service life, therefore, choose the coil products a good quality is the key property of electromagnetic oven.

Product features

1, completely separated from the coil, no phase to phase short circuit, will not burn disc;




2, the winding space evenly, the wire disc neat and clean appearance;




3, stable performance, wide range of magnetic field lines;




4, its good heat dissipation, the cooling fan can run at low speed, reduce the noise;




5, the groove framework, the enameled wire separated by a fixed pitch, to achieve uniform heating effect.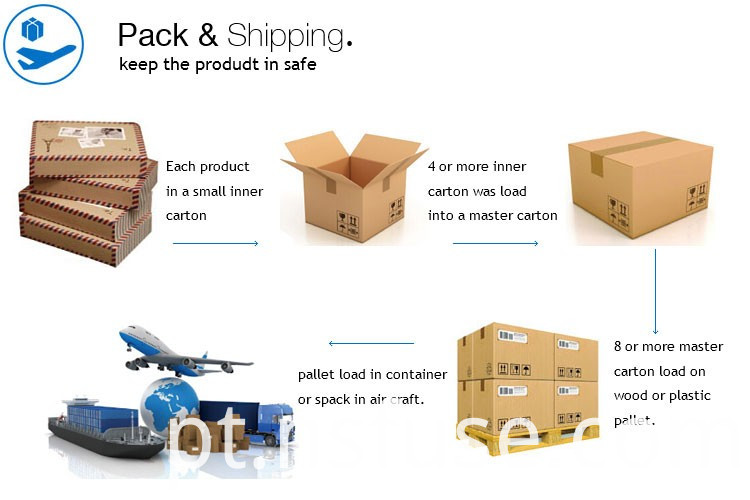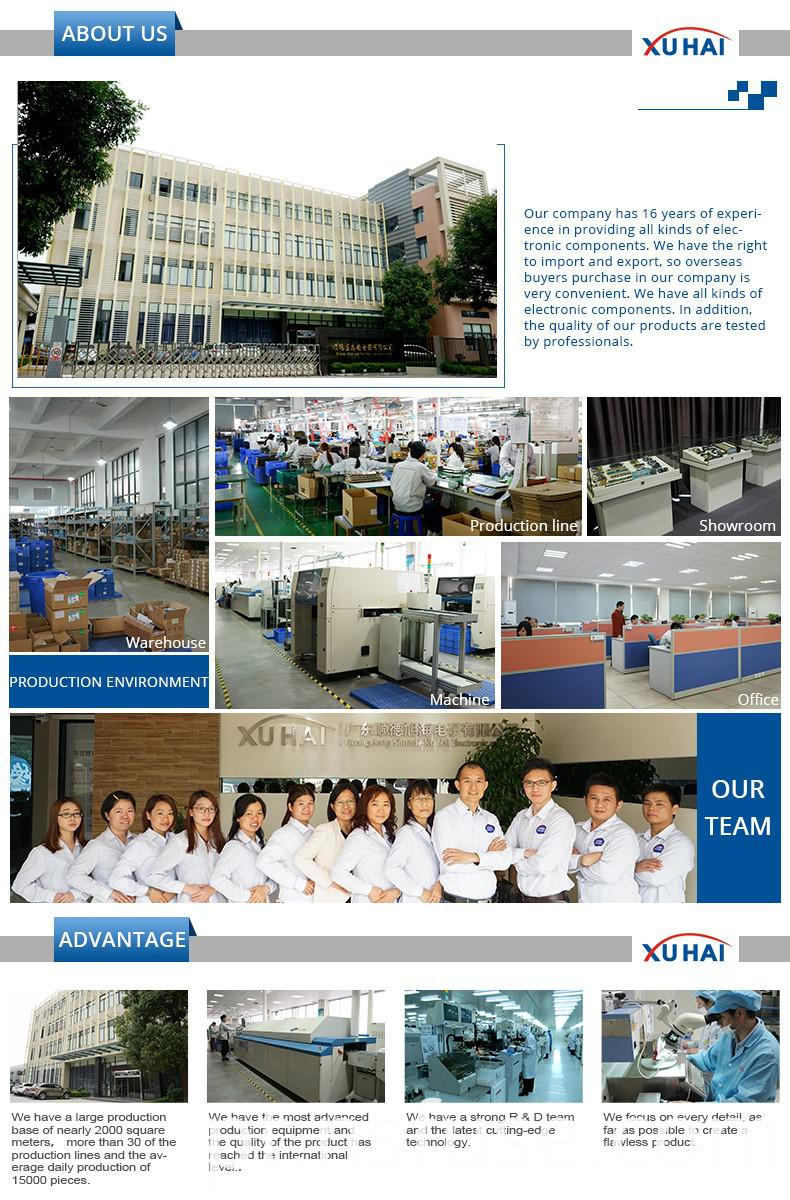 PERGUNTAS FREQUENTES.
1.Quando posso obter a cotação?
Nós citamos geralmente dentro de 24 horas depois que nós começ seu inquérito. Se você for muito urgente começar o preço, chama-nos por favor ou diga-nos em seu email de modo que nós consideremos sua prioridade do inquérito.
2.You pode fornecer algumas amostras para mim?
Sim, podemos fornecer amostras grátis para você, mas o frete precisa de você para suportar.
3.I sou um atacadista pequeno, você aceita a ordem pequena?
Não é problema se você é um pequeno atacadista, gostaríamos de crescer com você juntos.
4.Qual é o prazo para a produção em massa?
Honestamente, depende da quantidade da ordem e da estação que você colocar o fim. O prazo de entrega do MOQ é de cerca de 10 a 15 dias. Geralmente falando, sugerimos que você iniciar inquérito dois meses antes da data que você gostaria de obter os produtos em seu país.

Como entrar em contato conosco?
Envie seus detalhes da consulta no abaixo, clique em "Enviar" agora!
Grupo de Produto : Bobina de indução fogão
Enviar e-mail para este fornecedor